In the Fires of Pompeii/Series Nine Spoilers episode of Your Moment of Who, I presented a quandary of who was more like to vacate the TARDIS by the end of the upcoming series: Jenna Coleman or Peter Capaldi.
My question was answered a few short days later.
Jenna Coleman, notable for playing "impossible girl" companion Clara since 2013, has released a statement that she filmed her last scenes of Doctor Who and would be moving on to other projects. She will be missed, especially since it seems like Clara seems to have found her footing with Capaldi's Twelfth Doctor. It is still early in Series Nine, and it is impossible to know what will happen to Clara or if the adventures following Series 9 will be a full 12-13 episodes or one-off specials.
However, one of the constants of this show that the Doctor will always have a companion. Sometimes they are reserved for one episode, other times two to three series (or for you American readers, "seasons"). But as long as the Doctor travels, he's going to need someone by his side.
And since I'm a long time viewer now, I think I have some criteria that should be considered for the next go-around.
1) Someone from a Different Time Period
You know, for someone who can travel through time and space, the Doctor really likes picking up companions from the audience's contemporary time. We came thisclose with Asylum of the Dalek's Oswin and The Snowmen's Victorian Clara, but then they both had to be killed off for the sake of the season arc. If you have listened to previous episodes of Your Moment of Who, you will know that I would have preferred Victorian Clara! Sue was Team Oswin! However, modern day Clara is what we got, and while that wasn't bad, I'd love to see someone who has an interest in what various points of history looks like. Especially a character from the past visiting the future… a time where you can watch movies in color and not have to birth a billion kids to help you out on the farm? Let that companion have some fun!
My vote:
I'm a bit of a fan of Peaker Blinders Series One, Miss Fisher's Murder Mysteries, The Thin Man, and Parade's End. I think it would be interesting to see a World War I or post-WWI era companion. I mean, we saw a bit of it in "Human Nature"/"Family of Blood" in Series Four, but this is the height of the suffragette movement, dealing with the devastation that comes with war, and beautiful costumes from the 1910's, or maybe in the early, early 1920's. I'm thinking a Charlotte Riley-type, appearing like in this photo that I assume is from Peaky Blinders Series Two. (If you spoil me on Series Two, I will end you.)
2) Someone from the LGBTQIA+ Community
There have been minor characters sprinkled throughout the recent years who have been members of the LGBT community. It started with Russell T. Davies, who was able to explore acceptance of sexual preference and identity without making a huge deal out of it. Since he left, those characters are there, but they are… fewer and further between, I suppose. (Sure, there's speculation and even implication that Clara is bisexual, but) I think it would be wonderful to feature a new character who (openly and without question) identifies as gay, bisexual, transgender, asexual, etc.
My vote:
Someone similar to YouTube star, Hannah Hart ("My Drunk Kitchen," host of "The Doctor's Finest" on BBC America). Quirky and funny in personality, but also follows her own mantra of "[practicing] reckless optimism." That is the perfect criteria for a companion.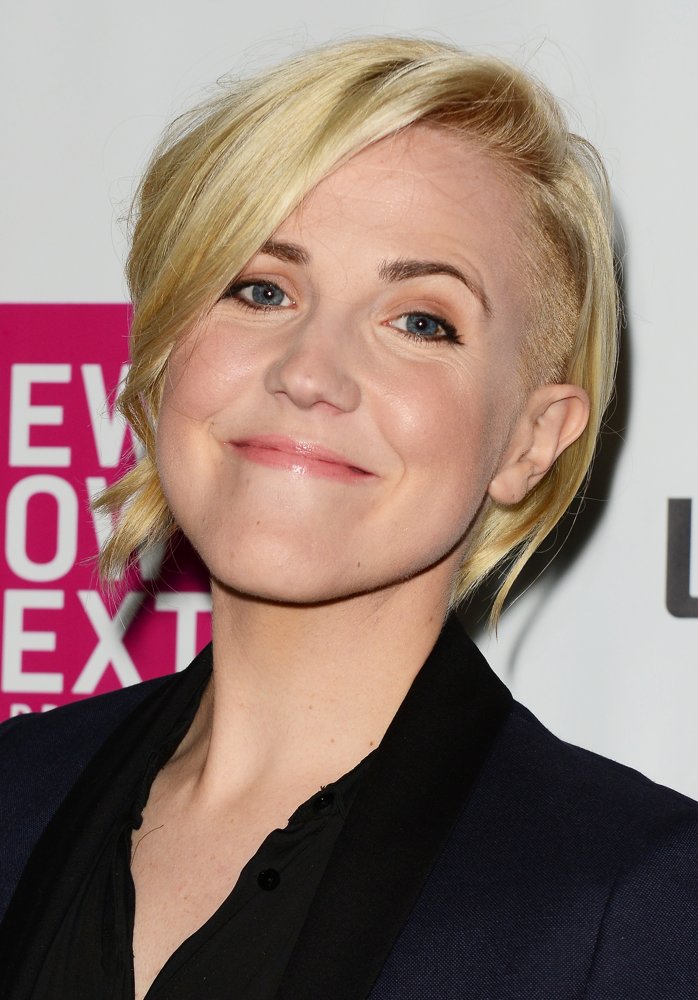 3) Someone from Another Planet… or Just Not England
Same argument as number one, but this time I'm poking fun at the fact that the Doctor sure prefers coming back to London, England, Planet Earth, Solar System, Milky Way Galaxy. Leelah and Romana were some of the few characters that hailed from a planet other than our own. Surely there are other women and men out there who want to explore the universe and have an adventure. In fact, it would provide an interesting take on our own culture if an alien were to visit with the Doctor (who is slightly biased toward us) and look around and say, "What the hell is wrong with these people?" It would also provide the Doctor a moment to reaffirm why he likes Earth so much to someone who doesn't get it.
My vote:
If I could have any crossover, I would have loved to see a Farscape/Doctor Who set of adventures, particularly with a young Zhaan as a companion. Especially since one of Farscape's strengths was having strong otherworldly world-building in addition to great alien characters. Even if you can't give the girl or the guy the make up, provide the cultural background and the depth of Zhaan and you got yourself an interesting person to follow. Or someone like my personal fave Chiana, who is a little more reckless.
4) A Previously Seen Character with More to Discover
Yeah, yeah, you all want River Song, she's coming back for the Christmas special, I know, I know. However, I still feel as if her story is over. There's not much to add to it. I also know that my favorite Jack Harkness is a popular option. I know I wouldn't mind. But I'm thinking something more along the lines of Donna Noble, where it was a one-off character that had potential for new stories and further depth than what we had previously seen. This could have been Osgood, but as this post is going up after Series 9's fourth episode and we still don't know what's in store for this episode featuring everyone's favorite [dead, question mark?] fangirl. However, there are other characters we've previously seen who can help the Doctor out of scrapes.
My vote:
Canton Delaware, as played by Mark Sheppard in the series 6 two-parter "The Impossible Astronaut"/"Day of the Moon." Or! Saibra and Psi from Season 8's "Time Heist." The end. No explanations. I just loved these guys.
5) Someone Over the Age of 30
We are in an era where gorgeous 37-year-old Maggie Gyllenhaal is ignored for the role of a 55+-year-old's love interest. Ageism is a bit of a thing in the entertainment industry, but it doesn't seem to be as much in the world of TV. That being said, Doctor Who has been a bit of a young person's game until just recently. Capaldi as an older Doctor has been wonderful. River Song and Missy are both very popular characters, even though I'm not a fan of how they are written. So give us a new full-time companion who is older than 30, who has experienced a bit of reality. Believe me, those characters want an adventure or two as well! Donna Noble, new series Sarah Jane… they are all capable women who have been able to put the Doctor in his place as well as had a whole lot of fun.
My vote:
I'd love to see a Jennifer Connelly-type in Doctor Who. I think it would be nice to see her as a woman stuck in a lifelong routine and yearning for adventure. Maybe make her a single mother with a kid? It would be interesting to see a platonic adoptive family dynamic on the TARDIS. Especially since the Doctor has been on the run for forever and has mentioned before that he is both a father and a grandfather.